We have launched our new website and brand
On Tuesday 25th April, the new 5 Stone Buildings website was launched. The site, which has been produced by Kent-based digital agency The Hideout, aims to better reflect our expertise and reputation and to give the chambers a platform which properly displays our broad range of work, our legal knowledge, and the talent and experience of individual barristers and members of staff.
Part of the website project has involved updating the brand with a new logo and design that is modern but has a nod to the history of the chambers and subtly hints at the stone work of our premises. This brand is now reflected in our Twitter channel, LinkedIn page and new YouTube channel, on which visitors will be able to see barristers talking about cases they have been involved in and their particular areas of interest and expertise. The design will also be reflected across other materials including, of course, this newsletter.
Alongside this new style, all of the members and staff pages have been updated with new pictures and considerably more detail about their background and work. The site has also been rebuilt from the ground up to be fully responsive, so that it is as easy to use and navigate on mobile as it is on a desktop.
The new website is far more than just a re-design, however. Mindful of how the site is used, and how to make it practical and functional for visiting solicitors, we have incorporated tools such as the ability to add barristers to a shortlist that can be downloaded and shared, and to generate barristers' CVs from their profile pages. All information on the site can be easily and quickly found using the live search in the header, and important areas such as information about pupillage and recruitment have been expanded and made more prominent.
With this new platform, we look forward to sharing regular news stories, updates and videos about current work and areas of law that may be of interest, so you are invited to keep checking back and, if you are not already signed up, to sign up to our newsletter.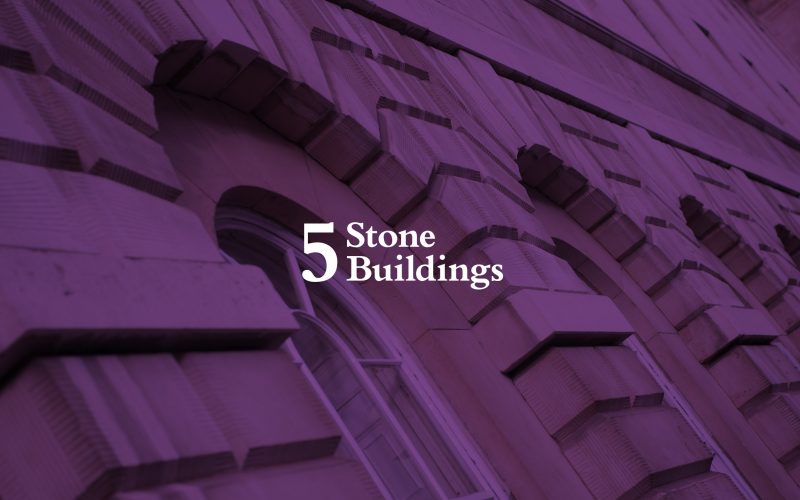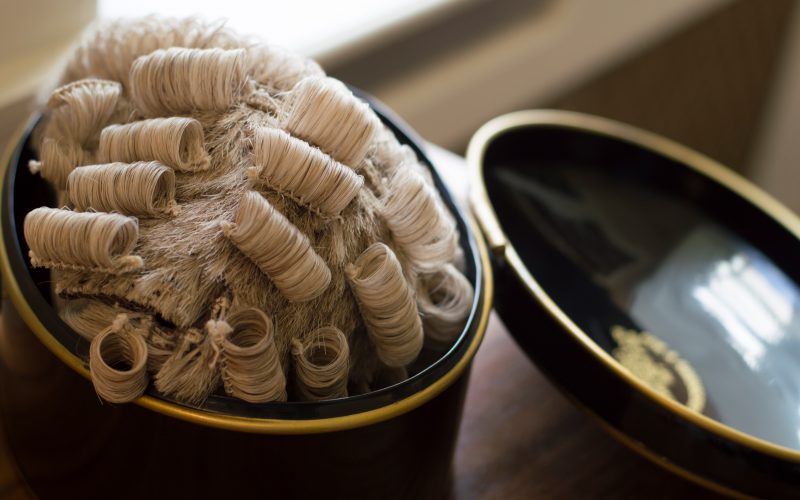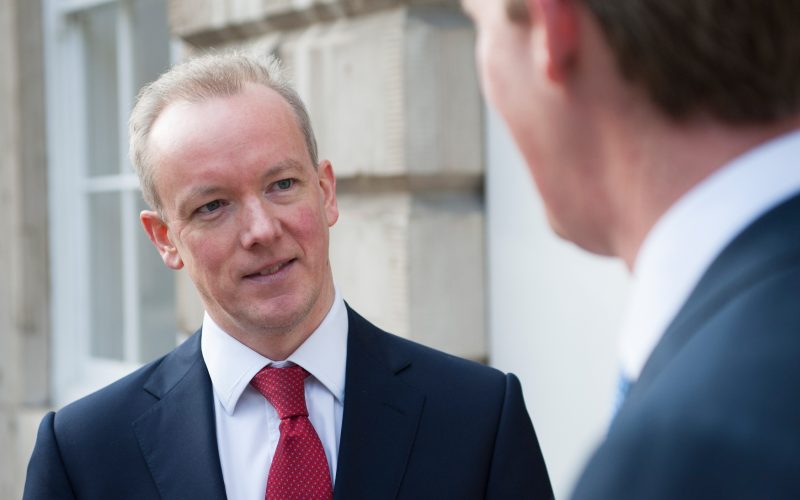 Litigation Talking Point
Ilott v Mitson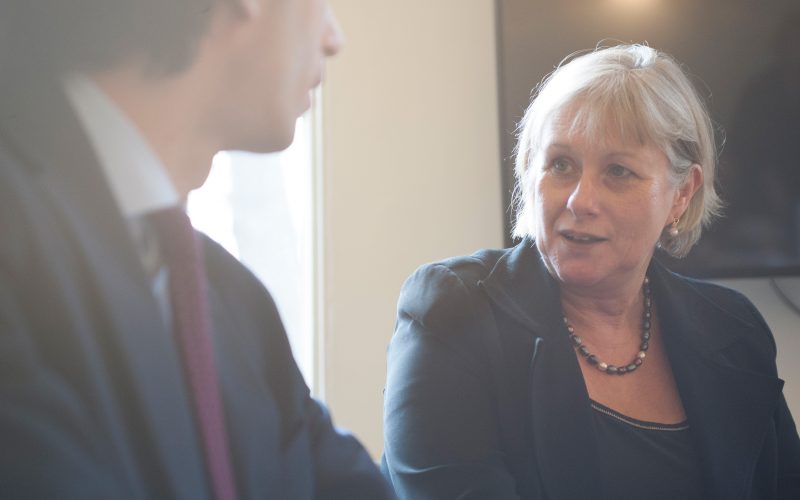 On 15th March, the Supreme Court gave its judgement in the long-running case of Ilott v Mitson [2017] UKSC 17, finding in favour of the three charities represented by Penelope Reed QC and Hugh Cumber of 5 Stone Buildings. The Court set aside the previous award made to Mrs Ilott by the Court of Appeal in 2015.
The case is significant as it is the first claim under the Inheritance (Provision for Family and Dependants) Act 1975 to reach the highest appellate court. It raised a number of issues around the application of the maintenance standard, on which the Supreme Court has now been able to provide guidance that is likely to be cited in all future cases involving maintenance under the act.
We spoke to Penelope and Hugh about their experiences working on such a high-profile case.
The case has been running for over ten years now. At what point did you come on board? Was it a challenge taking over a case with such a long history?
Penelope Reed QC: I was first instructed in 2013 when the case had been running since 2004. It is always a challenge taking over an appeal when you have not been involved in the earlier stages. You do not have the instinctive understanding of the case. However, reading the transcripts of the trial helped with that.
Hugh Cumber: I was a pupil when Penelope first became involved so I accompanied her to court, and was instructed to assist with the subsequent application for permission to appeal to the Supreme Court following the decision of the Court of Appeal in 2015. Although we only became involved more than half way through the case's long appellate history, the issues raised by the case were already widely known by practitioners. The Supreme Court was not bound by any previous authority on the Act, so to some extent the appeal before the Supreme Court involved going back to first principles and constructing an argument based on statutory interpretation and the purpose behind the legislation.
Clearly the case is significant for future claims and has attracted a lot of attention. Was that a distraction or an added pressure in any way?
PR: It wasn't much fun waking up in 2015 after losing the case in the Court of Appeal to find it being featured on the Today programme! There was no additional pressure in terms of preparation although the live feed from the Supreme Court was somewhat unnerving.
HC: For some reason the stark facts of this case have attracted significant press attention. This is in part due to the strongly held views members of the public have about testamentary freedom (with some members of the public viewing it as a kind of quasi-human right). Our understanding is that many 1975 claims were 'on hold' pending the outcome of the appeal to the Supreme Court.
Have you had many opportunities to present cases in the Supreme Court before? Is it a different experience to other courts?
PR: This was my first time as lead advocate in the House of Lords/Supreme Court. It is a very different experience having questions posed by seven Judges without having a chance to develop the argument you have prepared but the written case is crucial and we were delighted so much of ours found its way into the lead judgment of Lord Hughes.
HC: I was a judicial assistant to the justices of the Supreme Court following my pupillage, and saw a large number of cases being argued during my time there. One of the key differences is the large number of judges; five in a normal appeal, though up to eleven justices can sit, as in the Brexit appeal. In this appeal there were seven judges and they made a lot of interventions during the course of the relatively short hearing, meaning Penelope faced questions from seven directions.
How do you handle the workload around a case like this? Does it end up involving a lot of long hours and does that take a toll, or is it easy to manage?
PR: Having Hugh as a junior was brilliant as he did a great deal of work and research on the case. We started the preparation early and spent some of the August vacation preparing our written submissions so that we were ahead of the game when the new term started and when I was going to be preparing for the Crociani case. A lot of hours were put into the preparation of the case and of course that does take its toll.
What is next for you – do you have time to take a bit of a break now or are you straight on to other things?
PR: Having just finished three months in Jersey on the Crociani trial there will be a few weeks holiday but then straight on to the next thing.
On Tuesday 11th April, Penelope and Hugh spoke about the case at our half-day conference on the 1975 Act at the Royal College of Surgeons. Dr Brian Sloan from the University of Cambridge as well as Miranda Allardice, Mark Baxter and other members of chambers also spoke about developments in the law and their recent cases.
David Rees takes Silk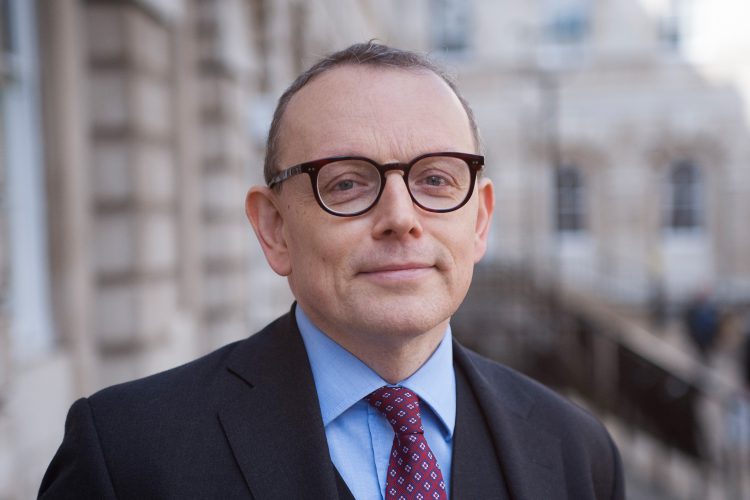 In February this year, chambers member David Rees became a QC, a considerable achievement and an acknowledgement of his excellence in advocacy.
David has been a member of 5 Stone Buildings since October 1995, after being called to the Bar by Lincoln's Inn in 1994, and completing his first six pupillage with the chambers. He has a traditional Chancery Practice with an interest in issues surrounding incapacity, and a specialisation in Court of Protection work. Some of David's recent cases are feature in the case summary section of this newsletter.
His Court of Protection work includes special expertise in the Court's international jurisdiction and, beyond the courtroom, membership of the Court of Protection Court Users Group and of various committees involved with the drafting of the Court of Protection Rules and Practice Directions. He has also been the General Editor of Heywood & Massey: Court of Protection Practice since 2007.
David also sits as a part time judge; he has been a Recorder sitting in criminal cases on the South Eastern circuit in 2012, where he has relished the opportunity to get to grips with a new area of law. More recently he has obtained authorisation to sit in civil cases as well, which he describes as "much more familiar territory".
David spoke to us about his experiences of navigating the application process to become a QC.
"The application process is a demanding document to fill in. The form itself was 65 pages long, and you have to identify twelve significant cases that you have been involved with over the past two years. From these twelve cases you have to identify between eight to twelve judges, six opponents and five solicitors who the QC Selection Panel can go to for comment on your performance. You also have to provide a self-assessment showing how you have demonstrated excellence in the Panel's set criteria."
As David says, this sort of in-depth examination of yourself, your abilities and your practice is "something that barristers are perhaps not used to" and completing the form to the required standard is a lengthy and time-consuming task. Even when it is complete, however, the assessment is not over. Around two-thirds of applicants are then invited to an interview conducted by two members of the selection panel, which is made up of a retired senior judge, senior barristers and solicitors, and lay members.
David's interview took place in October and he describes it as a "friendly but very intense experience". The interviewers probe for examples of excellence and seek clarification on any questions about the competencies.
Following the interview, there is a tense wait until January when the results are announced and, in this case, 113 out of 254 applicants were successful, David included. The successful applicants were made QCs by the Lord Chancellor in a formal ceremony in Westminster Hall in February. The formal event is a unique and memorable experience and, David says, one that gave him and his family a great deal of pleasure.
David advises anyone considering applying in a future round to start thinking about it well in advance and to familiarise yourself with the Selection Panel's criteria so that you can begin to think about how you will demonstrate that you have met them. "Advance planning means that you can identify potential gaps in your CV and think how you can address them. Whilst there is understandable reluctance to admit that you are thinking about making a Silk application, talking to others who have been through the process recently is extremely helpful."
Taking Silk is a turning point in a barrister's career and, while David hopes to continue working in all of his current core practice areas, he also expects some gradual alteration to the kind of work he does and is excited about the opportunities that taking Silk brings. In particular, as he says, "Other members of chambers who have taken Silk have, as a result, had the opportunity to work in other offshore jurisdictions and this is certainly something I would be interested in." Indeed David is due to lecture in Hong Kong in May 2017 at the Chancery Bar Association's Annual Offshore Conference.
David is looking forward to the challenges and opportunities ahead at this exciting time in his practice, and the chambers wishes him luck and continued success.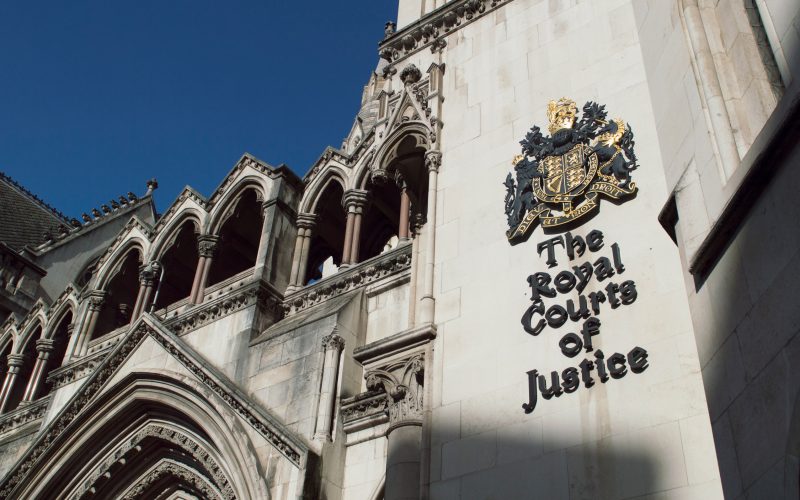 Appointments
Sir Launcelot Henderson appointed to the Court of Appeal
Former member of chambers Sir Launcelot Henderson has been appointed to the Court of Appeal, taking office on the 3rd of November 2016.
Sir Launcelot was called to the bar at Lincoln's Inn in 1977. From 1991 to 1995 he acted as standing junior counsel to the Inland Revenue (now HMRC) before taking Silk in 1995. He was a member of 5 Stone Buildings until 2007 when he became a Judge of the High Court of Justice, Chancery Division, in which capacity he dealt with a number of important and complex tax cases.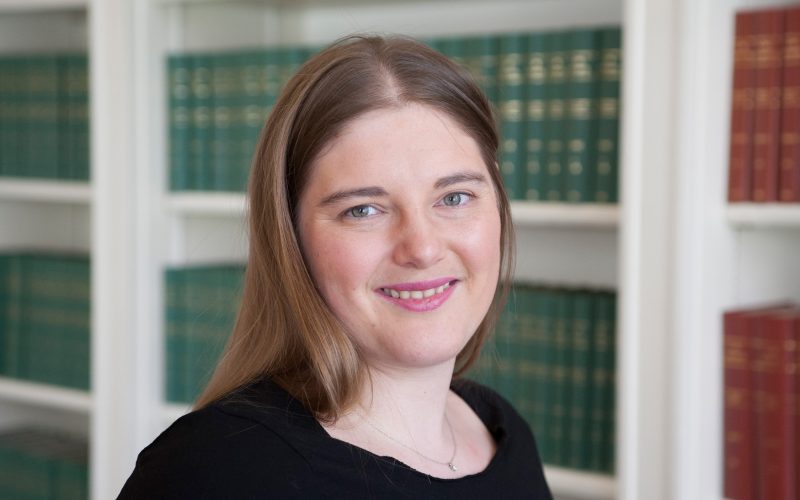 Appointments
Ruth Hughes appointed to the Attorney General's B Panel
In June 2016, Ruth Hughes was appointed to the Attorney General's B Panel, following a highly competitive process. Despite receiving the news of her appointment on the same day as the result of the Brexit vote was announced, which made it hard to stay upbeat, Ruth is delighted to have been appointed and to have been recognised by the panel for her excellence in advocacy.
Ruth has already a considerable amount of work as a panellist, and the highlight so far has been the much-publicised Quan v Bray divorce in the Court of Appeal in which Ruth represented the Attorney General due to the charitable interest in the case. The appeal concerned a trust that had been formed to benefit endangered South China Tigers, and which had assets of approximately £25m. During their marriage both parties had worked for the charity which was the sole beneficiary of the trust and, it is alleged, had benefited from trust assets such as a property in which they lived rent free. The case therefore concerned whether the trust was a nuptial one that could be interfered with by the Court, and whether the trust assets represented a resource of the husband. Judgement is awaited.
Ruth is also appearing in a number of tax cases on behalf of the HMRC, including the high profile Ingenious case discussed in the recent cases section of this newsletter. As Ruth says, "Obviously, it is very exciting to be involved in cases which make a real difference to the amount the Revenue actually bring in and there are high profile elements".