Trusts and Inheritance: Recent Developments – Half-day Conference – FULLY SUBSCRIBED
This event was rapidly fully-subscribed, we have published the notes at the link below.
Location: The Royal Society of Arts, 8 John Adam Street, London, WC2N 6EZ
Learning objectives: to improve knowledge and understanding of recent and likely future developments in the law and practice of trusts and inheritance, by attending lectures, seminars, and discussions on important recent cases and other events in this area.
Rationale: to enable maintenance and development of competence and performance in this key area of practice.
As part of its continuing programme of professional development seminars and conferences, 5 Stone Buildings held a half-day conference to consider and discuss recent decisions and events across trusts and inheritance law. This is a field at the core of 5 Stone Buildings' practice and in which members at all levels of seniority are active as advocates, advisers and mediators.
Chaired by Penelope Reed QC, the conference addressed issues faced by professionals, bringing the benefit of recent experience and looking to the future of an area of the law which continues to develop and attract proposals for radical reform.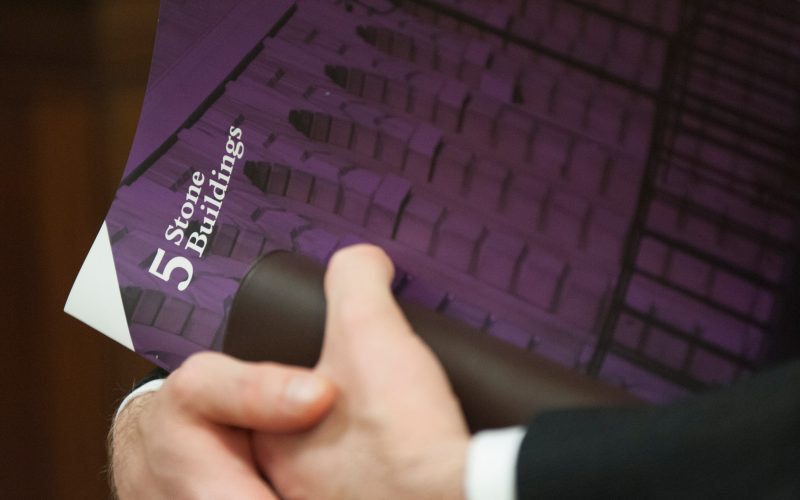 Conference programme
8.30am – 9.10am:  Registration & Breakfast
9.10am – 9.20am:  Introduction by Penelope Reed QC
9.20am – 9.50am:  Mark Baxter – Trust Disclosure and Data Protection
9.50am – 10.20am:  Henry Legge QC – Retrospective remedies for tax problems: rectification, construction and mistake – where are we now?
10.20am – 10.50am:  Refreshments
10.50am – 11.20am:  William East – Avoiding probate disputes using statutory wills and an inheritance case update
11.20am – 11.50am:  Barbara Rich – The Law Commission Wills Consultation
11.50am – 12.30pm:  Panel discussion and Q&A
12.30pm:  Close