Half day Conference: Court of Protection Update – FULLY SUBSCRIBED
This event is now fully subscribed.
Half day Conference: Court of Protection Update
Chair: David Rees QC
Location: Prince Philip House, 3 Carlton House Terrace, London, SW1Y 5DG
Learning objectives: As part of its continuing program of professional development seminars and conferences, 5 Stone Buildings will hold a half-day conference to consider and discuss the many recent decisions and notable developments in the Court of Protection.
This is a subject at the core of 5 Stone Buildings' work, spanning several key practice areas.
The conference will address issues faced by clients and professionals, bringing the benefit of the speakers' considerable expertise across a wide range of Court of Protection property and welfare considerations.
There is no charge for this seminar. Places are limited and will be allocated on a first come basis. Please use the form below to express your interest in attending.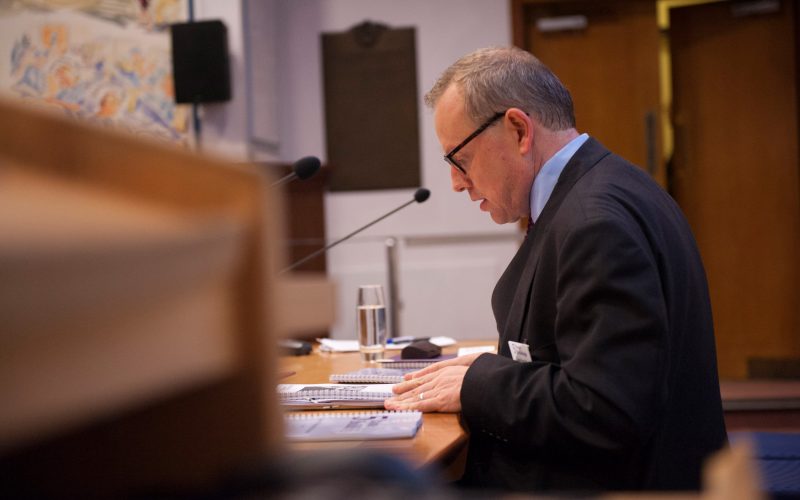 PROGRAMME:
9.00: Introduction – David Rees QC
9.05: Recent deputyship cases – (Re Appointment of Trust Corporations as Deputies; Re AR) – Alexander Drapkin and Mathew Roper
9.30: Problems with Lasting Powers of Attorney – Re The Public Guardian's Severance Applications – Thomas Entwistle
9.50: Dispute Resolution in and out of the Court of Protection – Barbara Rich
10.15: Coffee
10.45: Personal Welfare for the Property and Affairs Practitioner – David Rees QC
11.15: Statutory wills and working with the Official Solicitor – Jordan Holland
11.35: Removing defaulting deputies and attorneys – William East and Eliza Eagling
12.00: Plenary session / Q&A
12.30: Close
Court of Protection Update Delegate Pack